Let's go back to the excitement of your childhood when you knew the circus was coming to town. Remember the red and yellow marquee, the sound of percussions and the magic smell of sugar and sweets.
Whether you want to organize an event to reward your best employees, celebrate a successful project or launch a new product, circus activities can bring a unique and memorable touch to your event.
With a multitude of activities to choose from, Passionnément Events can offer you various ways to integrate the Circus theme into your corporate events.
CORPORATE ACTIVITIES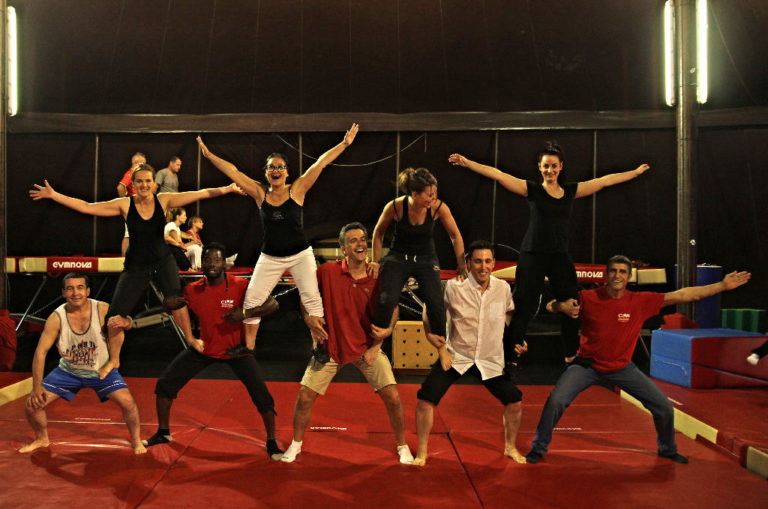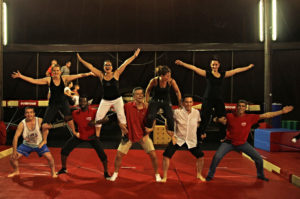 Element of fun are a priority when organising corporate events as it has been proven that through shared experiences people are more likely to create lasting relationships. Instead of traditional exercises, circus workshops are a fantastic alternative to team building workshop that will provide lots of fun and unforgettable memories.
By bringing in professional artists, you will be able to experiment with workshops such as juggling, "Hula Hooping" or acrobatics, which will develop the notions of goodwill and solidarity through real exercises. For instance, we can organize jumps in trapeze, an activity that will allow you to overcome your fear of heights and improve self-confidence with sensations comparable to the simple free fall.
INTERACTING WITH YOUR GUESTS
Create animations where your guests are pushed to participate is a great way to encourage their creativity while optimizing their self-confidence.
By placing the audience at the heart of your event, each participant becomes an actor and driving force of the show. These funny and original interactions allow to increase the involvement but also the satisfaction of each of the participants not only during the event, but also in their working relationships.
CIRCUS SHOWS FOR CORPORATE EVENINGS AND DINNERS
Fantastic for sitting events, especially at corporate dinners, circus shows can be a great idea to entertain your audience. Enjoy the versatility and diversity of the entertainment offered by the circus in an exciting and varied show. With access to a wide range international artists we can offer you a complete circus show with Cyr wheel artists, aerial artists, acrobats, fire-eaters, sword-swallowers and many others….
But you can also decide for a shorter but more meaningful performance such as a talented contortionist or fire-eater talentsthat will have a direct impact on your audience.
So do not wait any longer and we'll help you, your colleagues and your clients to re-discover the excitement and crazy entertainment of the circus …
Come along, the Circus is coming to town!