But what is a team building and what are the objectives?
In recent years, companies have decided to focus on workplaces where collaboration and cooperation between employees are considered the key to success. As part of this change, more and more companies are organizing regular team building activities.
Appeared in the early 1980s, the concept of team building has the primary purpose of strengthening the bonds within a company. However, it can be a much broader effective lever – improving communication, defusing conflict, boosting motivation and encouraging creativity.
STRENGTHEN COMMUNICATION
The main benefit of a well-organized team building activity may be better communication between employees.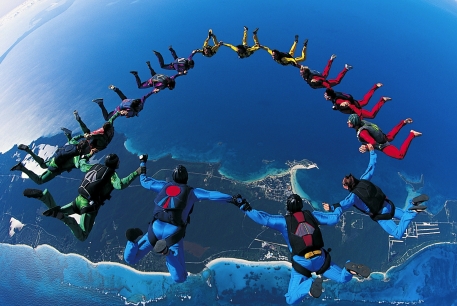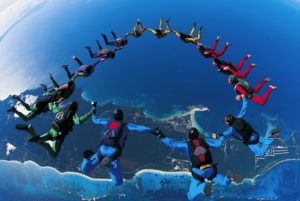 Team building exercises are designed to force people to think about strange problems or talk about the people to follow the script and talk to each other. This has considerable advantages. Not only do colleagues learn about each other's talents and skills, but they can also learn about their cultural history.
This opens the eyes to why people might act or speak differently to each other. Business leaders know that a diverse workplace where people respect the backgrounds and opinions of others allows for better communication and reduces misunderstanding and conflict.
IMPROVE PRODUCTIVITY
Improving productivity is one of the most common goals of team-building activities. This is an opportunity to identify ways to rectify priorities that can affect productivity. By encouraging employees to learn to work together more effectively and reduce duplication, they can work more productively.
INCREASE MOTIVATION
Team building activities can help increase employee motivation and foster a successful corporate culture in many ways. When a group of employees successfully complete a team building activity, it creates a momentum and reassures them, it increases the confidence of employees in their abilities and those of their team and also shows employees that the organization is ready to invest for them.
SET CONFLICT
Designed to improve team cohesion, team-building days are also an option to defuse conflicts. The activities aim at not maintaining the hierarchical relations between all the employees. Out of the usual context, they can then address conflicting issues and release the dialogue to solve problems. Employees will then have a better perception of their work partners but will also see the diffculties from another angle.
ACCOMPANY THE ARRIVAL OF NEW COLLABORATORS
Team-buidings not only strengthen links between employees, they can also help to integrate new staff member. Directly immersed in the group to get to know their colleagues around an activity or a moment of sharing, they hae the opportunity to discover their collaborators informally.
ENCOURAGE CREATIVITY
To succeed in a business based on creativity and innovation, you must employ different people with different perspectives and expertise to
cultivate fresh ideas. Unusual team building tasks allow employees to be creative in proposing inventive solutions. They convey the message that creativity in the workplace and the exchange of ideas are welcome. Team building activities can be a powerful way to develop collaboration and trust, improve motivation, build strengths and address weaknesses. However, they must have a real purpose and be properly planned to have a real impact, instead of just offering a "nice day at the office".
As a business executive, you can reap many benefits from integrating exercises and team building activities into your company's
culture. Team building is worth the time and effort..
How do you know that your team-building has been effective? If there were bursts of laughter, a sense of accomplishment, and maybe a few moments shared on social networks, you know you got it right! (Instagram)